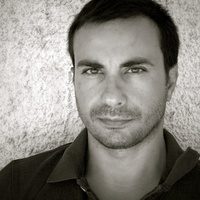 Gabriele Oropallo is Senior Lecturer in Design Critical and Contextual Studies and Course Leader of the MA by Project at The Cass School of Art, Architecture and Design, London Metropolitan University. He also teaches Academic Practice at the University of the Arts London. His research examines the design-nature entanglement and the history of data cultures. He serves as Trustee and member of the Executive Committee of the Design History Society. He co-founded critical design practices Repair Society and Arquipelagos Urbanos, whose work was featured respectively at the Istanbul Design Biennial and São Paulo Architecture Biennial. He regularly contributes to the magazine Form. His recent publications include chapters in books such as Craft Economies (Bloomsbury, 2018) and Design Culture (Bloomsbury, 2019).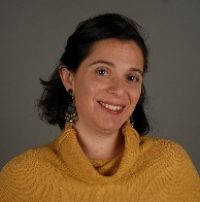 Joana Lia Ferreira graduated in Conservation and Restoration in 2001 and holds a PhD in Conservation Science (2011). She is an Assistant Professor at DCR – FCT NOVA, focusing on modern and contemporary heritage. She is engaged with the preservation of the Estate of the Portuguese leading artist Ângelo de Sousa (1938-2011), coordinating a project devoted to the study and conservation of that collection, which includes painting, sculpture, drawing, photography and film, as well as his library and archives (of both, personal documentation and material). JLFerreira is the PI of a project founded by the Portuguese Foundation for Science and Technology for the next 3 years to study the application of supercritical fluids to the cleaning and consolidation of historic polymeric materials (HIPOMS): PlasCO2 – Green CO2 Technologies for the Cleaning of Plastics in Museums and Heritage Collections; she is also a member of the project The Triumph of Bakelite – Contributions for a history of plastics in Portugal. Working mainly with synthetic materials – i.e. plastics and synthetic paints – her current research interests include the study of the technology of plastic materials and its impact on the preservation of modern and contemporary cultural heritage.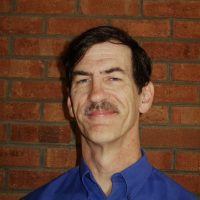 Robert Friedel is Professor in the Department of History at the University of Maryland, where he has taught the history of technology and science and environmental history since 1984. He has been a historian at the Smithsonian Institution's National Museum of History and (now the National Museum of American History and director of the IEEE Center for the History of Electrical Engineering. He has published several books focusing on the nature of invention in the late nineteenth and early twentieth centuries, a survey of technological history, A Culture of Improvement: Technology and the Western Millennium (2007), and numerous articles in a range of journals.  His work with plastics and other new materials includes his book, Pioneer Plastic: the Making and Selling of Celluloid (1983) as well as both scholarly and popular articles.  He has worked with museums extensively, including, besides the Smithsonian, the Deutsches Museum, the Nobel Museum, and the National Council of Science Museums (India).