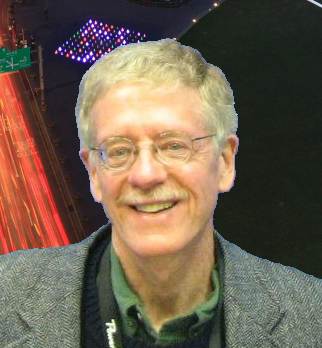 KEYNOTE LECTURE BY JEFFREY MEIKLE
Rethinking Early Plastics: The Rhetoric of Bakelite as a New Material.
Jeffrey L. Meikle is the Stiles Professor in American Studies at the University of Texas at Austin. His book American Plastic: A Cultural History (1995) was awarded the Dexter Prize by the Society for the History of Technology. Since then, he has published Design in the USA (2005) and Postcard America: Curt Teich and the Imaging of a Nation, 1931-1950 (2015); he also co-edited Public Space and the Ideology of Place in American Culture (2009). Most of his research and writing examines the larger cultural significance of insignificant material and visual artifacts that have often gone unexamined. His current research project marks a departure: an investigation of so-called "neo-Beats": writers, artists, photographers, filmmakers, and musicians whose works have been inspired by or have appropriated themes and methods from the original Beat writers of the 1950s and 1960s.   
29 May
Wednesday

30 May
Thursday

31 May
Friday

Venue: Museu da Farmácia

(Lisbon)

 Excursion

Meeting point: Museu da Farmácia (Lisboa)

Destination: Leiria and Marinha Grande

Venue: Museu da Farmácia

(Lisbon)

8:00 Registration opens

---

9:30-11:00 Opening Session + Keynote lecture – Jeffrey Meikle

---

11:00-11:30 Coffee Break

---

11:30-13:00 Sessions

---

13:00-14:30 Lunch

 

---

14:30-16:00 Sessions

---

 16:00-17:00 Posters,  Coffee Break included

---

17:00-18:00 Sessions

---

20:00-21:30 Welcome Reception (Mãe d´Água)

 7:30 – Meeting point (Museu Farmácia)

---

 8:00 – Departure to Leiria Excursion

---

9:30-10:30 – Welcome session with Glass Museum Director + Coffee Break

---

10:30-12.30 Visit to the Glass Museum, in Marinha Grande

---

13:00-14.30 Lunch

 

---

15.00-15:30 Film viewing "All Things Bakelite" by Hugh Karraker (great grandson of Leo Baekeland) followed by debate
[sponsor: INEOS/INOVYN]

---

15.30 – 18:30 Visit to Plastics Exhibition at Museu Leiria, (Welcome reception, canapés and drinks will be served by the Mayor of Leiria)

---

19.00 Departure to Lisbon

9:30-11:00 Sessions 

---

11:00-11:30 Coffee Break

---

11:30-13:00 Sessions

---

13:00-14:30 Lunch

 

---

14:30-16:00 Sessions

---

16:00-17:00 Posters,  Coffee Break included

---

17:00-18:00 Sessions

---

18:00-18:15 Closing Session

---

18:30- 20:00 PHEA Meeting
---